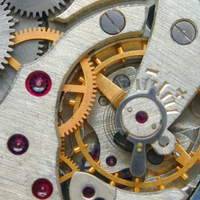 As a designer, you will need to regularly carry out calculations on your designs. If these calculations involve stress and deflection of beams, buckling, hertzian contacts (point or line contact stress and deflection) and flexure hinges, you can take advantage of the software applications FlexBeam, HertzWin and FlexHinge.
These software applications have been developed by Vink System Design & Analysis. They can be downloaded free-of-charge and used to carry out quick and error-free calculations. Furthermore, the applications include an expandable list of materials and an extensive help function.
Direct download
The applications can be downloaded at the pages of FlexBeam, HertzWin and FlexHinge. The software also run on Linux using Wine. Follow these instructions to install the software.
What users say about the toolkit software
"I use your software frequently and find them very useful". Olav, The Netherlands